16 July 2019
Nice to e-meet you. My name is Hannamiina and the Gobi March will be my very first RacingThePlanet race ever. Even though I am originally from ...
11 July 2019
I won't lie. This past week has been a little weirdly emotional and my mind has been on overdrive. I am getting overwhelmed to the point whe ...
09 July 2019
If you feel like 'like' or 'comment' at the end of the post, then instead, go to Yadid Lachinuch (https://www.jgive.com/new/en/ils/donation-targets/75 ...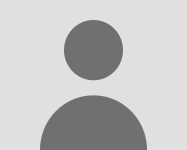 20 January 2009
It's been just over a year since I decided to take on this Gobi Desert challenge. Although the main event is yet to come, as I now enter my final tape ...
05 July 2019
From half a year, to a few months, to 23 days more to Gobi March 2019! Excited, yes! Nervous, yes! Fear, yes! All emotions rolled into one. Gonna test ...