Race Coverage

Raymond ALDERDICE
Retired
United Kingdom
Raymond (Ken) Alderdice is a former insurance broker from the UK. He started working at the age of 16 in 1974, retiring in 2018 after 44+ years. Ken is looking for adventure during his retirement days. He is a keen traveller and loves the outdoors. He has been skiing every year since 1987 and plays golf all year round. You can also spot Ken sailing or doing volunteer work with disabled people. Ken says "I want to see places that I wouldn't normally travel to and having seen the Atacama Crossing (Chile) on TV I thought that RacingThePlanet would be a really good place to start" Having made his debut as a volunteer at the Gobi March (Mongolia 2019) he recently volunteered in Namibia in 2021 & 2022 and is back for more!
Andrea ANDREWS
Dietitian
Chile, Resident in Australia
Andrea Andrews from Chile is a clinical Dietitian and a mum of two who lives in Australia. Her first RacingThePlanet event was in 2010 when she volunteered for the Atacama Crossing which she says is "the most spectacular race I have ever been a part of and most importantly in my home country". She came to that race with her husband who was competing. She never expected to have such an amazing time, and was hooked. She went on to volunteer in 2011 for the roving race in Nepal and in 2015 she decided to see what it was like from the competitor side and competed in the roving race in Ecuador which she describes as "an epic challenge and a humbling experience to get to complete this kind of race". In 2017, 11 months after having her beautiful baby girl she completed the Patagonia roving race, wanting to break the stereotype that new mothers were not able to be adventurous "it was an amazing challenge and my best race so far". She put her volunteering on hold when she had a second baby but avidly followed the races from her couch with massive FOMO and decided that she would definitely be joining the team again.
Andrea loved competing but is coming back this time as a volunteer. Her favourite part of the race is the checkpoint and camp life and the camaraderie formed by the volunteer team. We welcome her back to her fifth RacingThePlanet event - having volunteered twice, once at the Atacama Crossing, and twice as a racer. She is most looking forward to getting to know everyone and find out why they are here.
Francisco FERRER
International advisor
Chile
Francisco Ferrer from Santiago in Chile loves being outdoors! He has been an ultra runner since 2005 and completed the Atacama Crossing in 2010 after he had volunteered the previous year. He has also completed five 100k ultras, twenty 80k ultras, and several 50k races. What Francisco loves most about being a runner and volunteer is the environment, the people and the staff - he says "I will do it again as many time that I can". Francisco joins us after 10 years as a volunteer at the Atacama Crossing 2022.
Lauren MCKENNA
medical student
United Kingdom
Lauren McKenna is a emergency medical student from Devon in the United Kingdom who has an interest in sports and has been a staff member of ultra events including the Devizes to Westminster Canoe race 2009-2019, Cape Wrath ultra 2021 and Northern Traverse 2023. The Atacama Crossing 2023 is Lauren's first time at a RacingThePlanet / 4 Deserts Ultramarathon.

Lauren has an affiliation with Chile and speaks fluent Spanish having spent 12 months in Santiago, Chile, before university volunteering for the educational charity Project Trust where she worked as an English Teaching Assistant in a large, urban school for children aged 4-18yrs. She lived with a family who spoke no English, so learned Spanish pretty quickly.

As part of her love of the outdoors, Lauren is a member of the Officer Training Corps at Bristol University which has improved her organisation skills and team working in stressful situations where you need to stay calm, alert and work together as one to solve any problems effectively.
Angie MONTGOMERY HASSON
Realtor & Managing Broker
United States
Angie Montgomery Hasson is not new to RacingThePlanet. She worked in a volunteer team at the Gobi March (China) 2017, Namib Race 2019 and Georgia 2021. In her every-day life Angie is far from deserts. She works as a realtor and managing broker for a successful real estate office in the Washington, DC area. One of her life's passions is travel. As a result she is always actively engaged in trying to convince someone; husband, dad, brothers, sister, sisters-in-law, business partner, friends into trips to climb Mount Kilimanjaro, hiking the Golden Circle in Iceland, trekking the Highlands of Scotland, etc. it's never ending! When Angie is not busy pitching them on the next adventure, she spends her quiet time running, writing and wine drinking! We are excited to welcome Angie to Atacama Crossing (Chile) 2023!
Joanne SKIDMORE
Program Manager
United States
Joanne Skidmore works as a program manager for the Foreign Affairs Security Training Center (FASTC) near Washington, DC. Her passion is "roughing it around the world in adventurous places and discovering the natural beauty and diverse humanity in everything around me." Some of Joanne's adventures include hitchhiking around the Dalmatian islands of Croatia and to the coast of Togo, hiking the prayer circuit of Mount Kailash in Tibet during a blizzard, climbing Kilimanjaro and Mount Kenya, and seeking out the glaciers of Patagonia and the condors of Tierra Del Fuego. When not working or adventuring Joanne enjoys swimming with the Tsunami Masters Swim Team as well as biking, running and yoga. She joins the volunteer team for the second time at the Atacma Crossing 2023 having been a great asset to the team at the Namib Race 2021.
Daniel STAKE
Attorney
United States
Daniel Stake is a Attorney from Oklahoma in the United States who comes back to a RacingThePlanet / 4 Deserts ultramarathon after more than ten years. Dan has raced four times at the Atacama Crossing (Chile) 2004, the Sahara Race (Egypt) 2005, the Gobi March (China) 2007 and started but did not finish RacingThePlanet: Namibia 2009. He has also volunteered four times, mainly as the Camp Manager at Sahara Race (Egypt) 2008, the Atacama Crossing (Chile) 2008 and the Gobi March (China) 2009. The Atacama Crossing 2023 is Dan's ninth time at a RacingThePlanet / 4 Deserts ultramarathon and third time in Chile. At the Atacama Crossing 2023 Dan will manage the RacingTHePlanet Cafe which is a special feature for the celebrations of our 20th Anniversary.
Sandy Kondo from Japan has volunteered at sixteen RacingThePlanet / 4 Deserts Races - she also raced in RacingThePlanet: Jordan 2012and Madagascar 2014. Sandy worked for the South African Embassy in Tokyo before retiring in 2023 and has managed the RacingThePlanet office in Japan for more than ten years. Sheis a natural organizer with a flair for multi-tasking.

Kind and generous, Sandy is one of our best known cheer-leaders and has assisted dozens of 4 Deserts and RacingThePlanet competitors in preparing for the races. She also works and volunteers at the Comrades Marathon in South Africa, Tokyo Marathon in Japan and, most importantly, multiple 4 Deserts / RacingThePlanet events.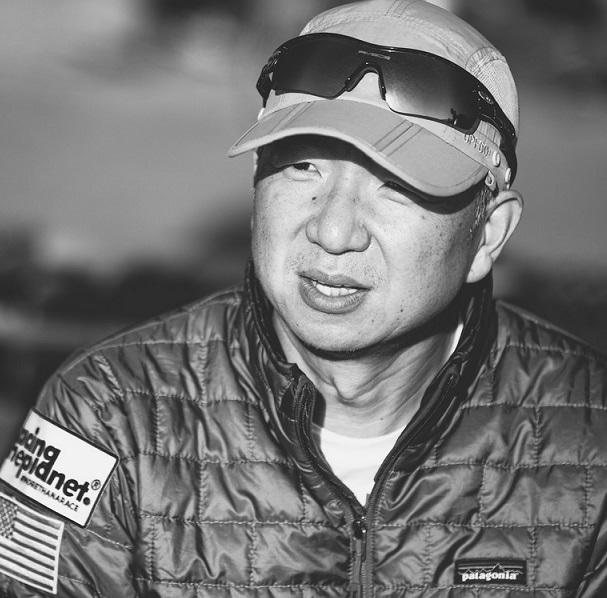 American / Taiwanese Pohsu (Po) Wei from New York completed the Atacama Crossing 2022 and was so grateful for the support he received the volunteers he wanted to give back and join the volunteer team for 2023. As well as the Atacama Crossing, Po has also raced in the Namib Race 2021 and is set to race in the Gobi March (Mongolia) and The 20-Year Race (Jordan) in 2023. He has previously completed two Ironman triathlons in Texas and Lake Placid in 2021, and has now moved across to ultramarathons.
Brenda ARMITAGE
Registered Nurse
Canada
Brenda Armitage from Ontario in Canada is a parent of four grown up childen and agrandmother to one. She has been a Registered Nurse for 33 years. Outside of work Brenda makes artisan soap which she sells at Farmers Markets. She also likes to knit and creates hand made gifts as often as possible, getting a thrill out of clever re-purposing projects! The Atacama Crossing 2023 is Brenda's first time at a RacingThePlanet / 4 Deserts ultramarathon but brings with her experience of volunteering at anothe stage race where she did some sweeping, learnt to tape feet and is not afraid of hard work and being uncomfortable.
Canadian Doug Braaten grew up in the southern Black Forest of Germany close to the Alps where he developed his love for the outdoors and mountains. He still enjoys trekking, trail running, cycling, skiing, photography and just about anything that will get him outdoors. He also loves to travel around the world, spending a year travelling with my wife where they trekked on every continent except for the Antarctic.

He was able to combine his love for travel and the outdoors, working in the charitable sector for 28 years as the COO where he planned cycling and trekking events to raise finances and awareness for charity. The last few trips were in the HImalays of Nepal. Now living in Calgary, Alberta in Canada, close to the Rockies, he continues to enjoy many outdoor pursuits.

The Atacama Crossing 2023 is Doug's first time at a RacingThePlanet / 4 Deserts Ultramarathon but he has followed "RacingThePlanet" for many years. A friend who has done many ultra races, tipped him off about the races and he has followed the events and ordered gear from the store ever since. At last the time is right to come to the desert as his time is more flexible since he recently retired, although he is still involved in charitable work in a lesser capacity. He is a detail oriented person, enjoys interacting with people from all over the world and speaks German,
Jessica GREEN
Wellness Coordinator/Dietitian
United States
Jessica Green from Houston, Texas in the United States is an adventurer through and through. She joins her first RacingThePlanet / 4 Deserts Ultramarathon at the Atacama Crossing 2023 but we think she will fit in just fine. As a Registered Dietitian, Jessica has had the opportunity to help athletes of all levels meet their goals from a nutrition standpoint. She is looking forward to using her passion for adventure to do her part in helping runners be successful!
Anand SWAROOP
Retired Colonel from Indian Army
India
Anand ("Andy") Swaroop is from India and a mechanical engineer who served for 32 years in the Indian Army, retiring in June 2021 as a Colonel. He spent many years as a soldier and techno manager implementing and overseeing technical projects in remote and challenging areas. His passions are mountaineering and skiing, having led and climbed in 15 mountaineering expeditions in various parts of the world including Mt Everest in Nepal. Andy also skied to South Pole in 2011, and attempted to ski to the North Pole in 2012 but had to abandon the expedition due to bad weather and is an adventure flyer and has experienced sky diving, microlight flying and paragliding. To round out his hobbies, he is a Padi dive master and enjoys traveling around the world. The Atacama Crossing 2023 is Andy's third time at a RacingThePlanet / 4 Deserts ultramarathon having been a volunteer at RacingThePlanet: Lapland 2022 and the Gobi March (Mongolia) 2023.
Thomas LUETKEMEIER
Purchase Manager
Germany
Thomas Luetkemeier is purchase manager from Germany who is joining his first RacingThePlanet / 4 Desets Ultramarathon at the Atacama Crossing 2023 where his friend is racing.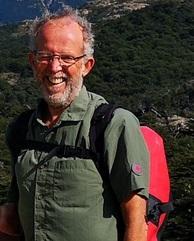 Jan MUIJS
Retired
Netherlands
Since he was young, Jan Mujis from the Netherlands loved to run through the mountains for hours and experience the overwhelming freedom of being out there. He started travelling the world almost fifty years ago and hasn't stopped since then. From a Kibutz in Israel, hiking in the Alps, exploring the Inca Trail in Peru, unknown coastal paths in Greece, the mountains of Nepal and most recently the Laugavegur trail in Iceland Jans adventures have taken him from Africa to Australia and everywhere in between. His job as a travel agent for thirteen years may have helped. He then worked in a financial consultancy until 2019 when he retired from work and is enjoying the freedom to travel, hike and explore even more.

The Atacama Crossing 2023 is Jan's first time joining a RacingThePlanet / 4 Deserts event but is well suited to the extreme environment and supporing racers. His wife and son are both racing which inspired him to join them.
Leni TSCHIEDEL-NAHRMANN
Student
Germany
Leni Tschiedel-Nahrmann is a student from Germany. She spent her early years at boarding school in England so speaks fluent English as well as German and Spanish. Leni's passions are dancing and supporting the ones that she loves - her mother is racing at the Atacama Crossing. The Atacama Crossing 2023 is Leni's first time at a RacingThePlanet / 4 Deserts Ultramarathon but her positive mindset will make her a great asset and she also says she is "always happy".
Pamela WILLIAMS
Chartered Accountant
United Kingdom, Resident in Scotland
Pamela Williams Edinburgh in Scotland joins her first RacingThePlanet / 4 Deserts ultramarathon as volunteer at the Atacama Crossing 2023. She is and experienced ultramarathon runner who has completed 18 Ultras including the West Highland Way in 2022 and has experience race marshalling and directing in the UK. She is planning to race a RacingThePlanet Ultra in 2024. Pam is a Financial Services finance contractor, doing a part time degree in Forensic Pyschology but enjoys running, walking her dogs and hanging out with her friends and gronwn up children in any spare time she has. She is positive, cheerful and good at boosting morale which will help racers when she is at a checkpoint at the Atacama Crossing.
Kauther YAHYA
Netherlands
Kauther Yahya from the Netherlands is passionate about comabtting climate change and is currently taking a break from work in order to travel through South America and immerse herself in its culture and natural beauty before it's too late. She has previously worked for the European Union to fight for women's rights and the climate NGO Milieudefensie (the dutch branch of the Friends of the Earth group).

The Atacama Crossing 2023 is her first experience of RacingThePlanet / 4 Deserts and she can't wait to experience this special place while supporting the running community which hosts some of the most inspiring and positive people she has met.