RacingThePlanet / 4 Deserts Blogs
Blogs are a way to read exciting first-hand accounts written live from the Cybertent during each race as well as about the preparation leading up to the race and the lessons learned afterwards.
Write you own blog to keep a record of your preparation, and keep your friends and family updated each day during the race.
There are many thousands of blog entries from more than sixty races since 2003. If your search criteria is very wide then it may take a little bit of time for the search to take place and the results to show.
Sometimes, I ask myself this question when things get hard.  But, the answers are never very far away.     First, there can be no success withou ...
07
Dec 2018
By: Simon Melanson

Comments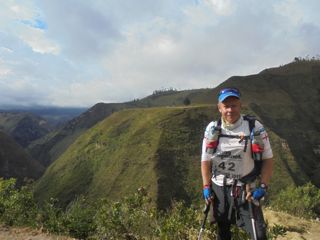 Chocolate Mousse – in case you are interested.   Given we are now in the Drake having a very big shake – it feels like it could be (the last one ...
03
Dec 2018
By: David Grosse

Comments
Toda buena aventura tiene su final.  Salimos puntuales a las 7:30 hacia la orilla. Esta vez íbamos acompañados de por todos los pasajeros del barco ...
03
Dec 2018
By: Ramiro Alfaro

Comments
Na een vreselijke verschrikkelijke stormnacht, zijn we er bijna! De Drakenstraat hebben we bijna gekruist, oef. Vannacht waren er wel golven van ze ...
02
Dec 2018
By: Ann Verhaeghe

Comments
Vandaag vrijwel niks gedaan tenzij scheef gehangen en van links naar rechts gevlogen. Nog nooit zo'n golven gezien; ze slaan zelfs over de brug en (ho ...
02
Dec 2018
By: Joost Muylle

Comments
View All The Last Desert Blogs