Race Coverage

Gobi March Blogs 2023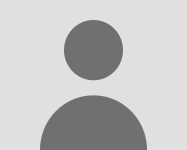 Gobi March (2023) blog posts from
12 May 2022 12:22 pm (GMT+08:00) Beijing, Chongqing, Hong Kong, Urumqi
Hi Everyone, Many of you know me from previous RacingThePlanet and 4 Deserts races. The Gobi March is the first race I started organising when I joined RacingThePlanet and it's my favourite race.
I recommend starting your own blog here. It's a really nice way to keep everyone updated with your preparation and get to know other competitors. You can then continue writing your blog during the race. Preparations is a big part of the fun!
I can't wait to meet you all and show you my favourite part of the world. See you soon!
Riitta