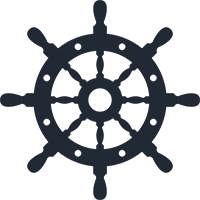 Race Coverage
Race Coverage

RacingThePlanet: New Zealand 2019 Press Release

RacingThePlanet Announces Next Roving Race Location in New Zealand

PRESS RELEASE

[18 November 2017, Hong Kong]. RacingThePlanet is excited to announce that the 11th edition of the RacingThePlanet Ultramarathon will be held in the South Island region of New Zealand from 3 March – 9 March 2019. The South Island is renowned for its mountains, lakes and glaciers. In the southwest is Fiordland National Park with steep-sided Milford Sound. In the north is Abel Tasman National Park. There are few places in the world where, within the space of one day, you can experience mountain vistas, ancient forests, volcanic landscape and stunning coastline - all while spotting wildlife not found anywhere else on earth. The host town will be Queenstown, famous for its adventure sports.


The RacingThePlanet Ultramarathon locations are carefully selected, with more than two years of scouting and planning going into staging the seven-day race. New Zealand has been a long-requested location for this not-to-be-repeated race location. The locations are selected based on natural beauty and culture with certain infrastructure required to host the 200 competitors, and 100 staff and volunteers. This famed footrace has previously taken place in Vietnam, Namibia, Australia, Jordan, Nepal, Iceland, Madagascar, Ecuador, Sri Lanka and Patagonia. Around 200 competitors from 50 nations are expected to compete in this six-stage, 250-kilometer footrace.

For further information on RacingThePlanet: New Zealand 2018, the RacingThePlanet Ultramarathon series or the 4 Deserts Race Series, email [email protected] or visit our website at www.4deserts.com.