08 March 2019
Long day was tough and the furthest I have ever gone, the river crossings were awesome and the trails through the woods and fields so lovely. I stayed ...
08 March 2019
Alrighty then stage six the long march done and dusted and the end is in sight. We have been making some great friendships the world over and are g ...
03 March 2019
1st stage completed.8hours.tired.cannot believe tomorrow is not holidy.zannen.
09 March 2019
I'm writing from the comfort of a clean house, with a clean shave and a loooooooong hot shower with a keyboard that actually works. ahhhhhhhhhhh ...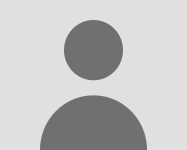 06 March 2019
Hi everyone! Thank you for all the messages! You have no idea how much it means to me to read your encouraging words at the end ofa gruelling day. ...