Race Coverage
Race Coverage

Recent Posts for The Last Desert (Antarctica) 2018
07 December 2018
A heartfelt "thank you"... To everyone that took the time to read and  post on my blog.  To Cathy Salter, for the plastic penguins and book on leopard ...
03 December 2018
Toda buena aventura tiene su final.  Salimos puntuales a las 7:30 hacia la orilla. Esta vez íbamos acompañados de por todos los pasajeros del barco ...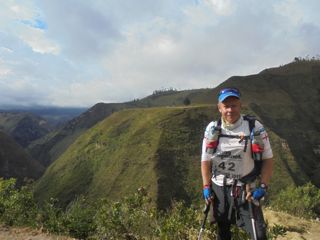 03 December 2018
It's now Sunday evening - and after 2 days sailing across a stormy Drake passage we are close to the Beagle Channel. Last night the winds were over 50 ...
02 December 2018
Well, the race has finished and we crossed the Drake passage last night.  It certainly lived up to its reputation as the "Drake Shake"… We left Antarc ...
02 December 2018
Niet te doen vandaag, amai wat een zee, rolling rolling. Net nog niet zeeziek genoeg om niet te schrijven. Je zou me moeten zien zitten, elegant is  a ...