Race Coverage

Namib Race Blogs 2022
View All Posts 2022 From : Michael Benner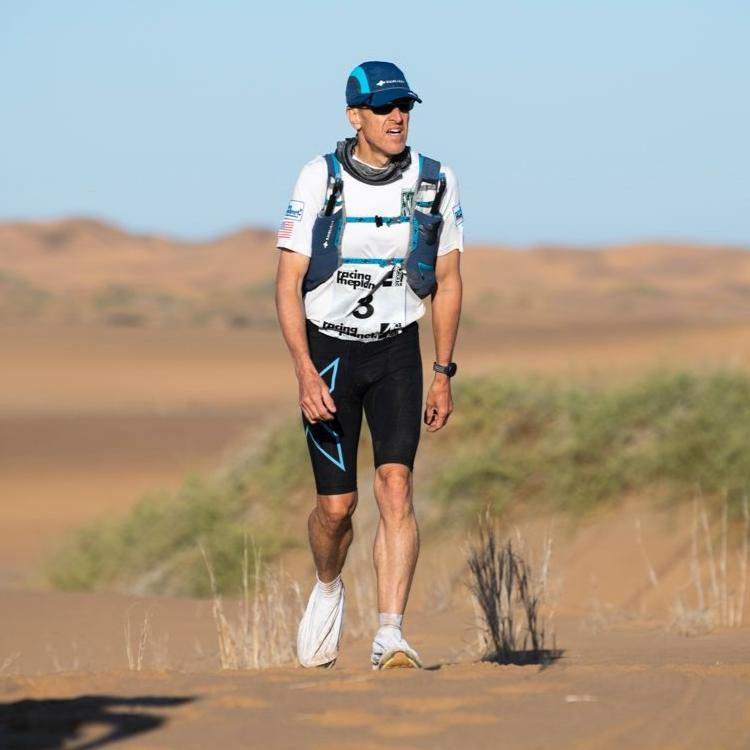 Stage 5
06 May 2022 09:24 am (GMT+01:00) West Central Africa
What a day!! The Long March was a race unto itself and very different from the other four stage so far. It is just so motivational to be surrounded my so many positive, supportive racers, staff and new friends all motivating each other to push forward. Made the kms pass by so much lighter!
Once again, John, Alfonso and I stuck together for this stage. Alfonso had multiple blisters in various condition, but just endured the pain with a smile. We all had out peaks and valleys, but seemed to raise to the highest common denominator of the team (or at least the average), rather than accepting the least. The boys were tough today and deserve the solid result we put up!
The course included such great variation and was so much more visually beautiful, historic, scenic and stimulating than I had expected. Great course RTP! Did nearly 3 hours with headlights at night finishing just after 10pm. The moonscapes and stars made walking at night in the cool very ethereal.
Jubilation and relief to finish.... the emotion is high. But one's personal story is only part of the experience... as every other runner comes in even until nearly 9am the following morning, tears an snd smiles well up.
A day at this camp near the coast to rest now, then a short stage 6 tomorrow .... leading to a little celebrating.
Again, my appreciation goes out to all of you for your messages and thoughts. Hopefully, I can share even a bit of the feelings experienced with you each 1-1 sometime soon!