Race Coverage

RacingThePlanet Community Updates
We hope you are keeping well and staying positive regardless of the challenging situation that affects us all around the world.


It's been great to see the RacingThePlanet community keeping strong during these challenging times. Life is sometimes like an ultramarathon itself. As the saying goes:
.
"Those that thrive most are not the strongest, fastest or smartest, but those that can overcome obstacles thrown at them along the way."
THANK YOU TO OUR MEDICAL TEAMS!
We are so grateful for the amazing doctors who make up the medical teams at RacingThePlanet.
Most of our doctors are Emergency Room physicians from the United States which means they are on the front line of the fight against COVID-19 at this time.
There are also many racers, volunteers and friends who are working as doctors, nurses and healthcare professionals.
A HUGE shout out to all of you and all the medical staff around the world who are helping to fight this global pandemic.
INNOVATION DURING LOCKDOWN
These times also bring out the best in people in terms of creativity, kindness and team work. It has been so heart-warming to see many people remembering their RacingThePlanet friends and reminding us all of the special memories from the races. In case you haven't seen what the alumni are up to, we are sharing some photos from the past weeks of how some are keeping fit and staying strong. These updates bring cheer to us all.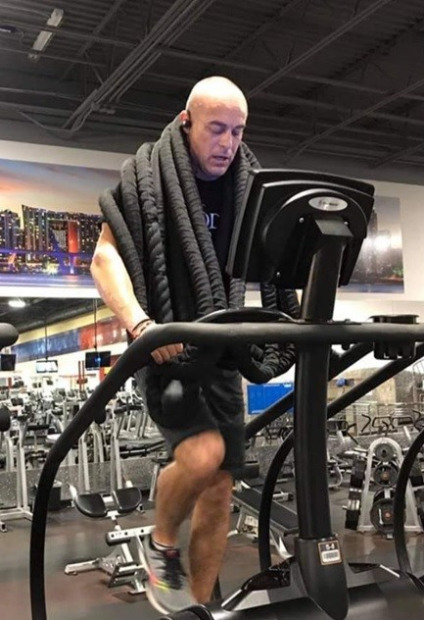 Michael Williams from Florida in the United States has been grinding it out on his stair climber among other activities as he prepares for his 4 Deserts Grand Slam.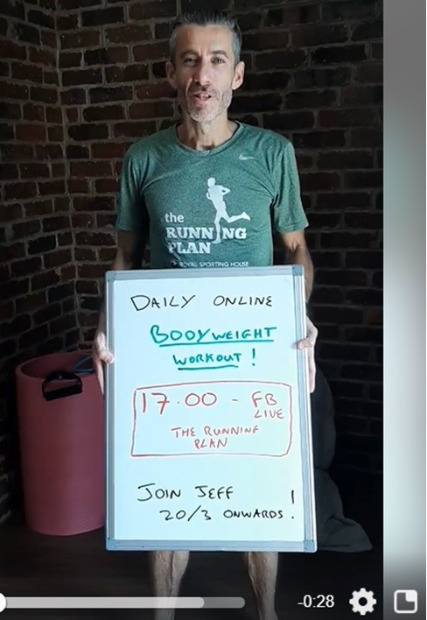 Jeff Ross from "The Running Plan" is keeping himself and others fit in Malaysia through online classes that can be completed at home as he prepares for the Gobi March.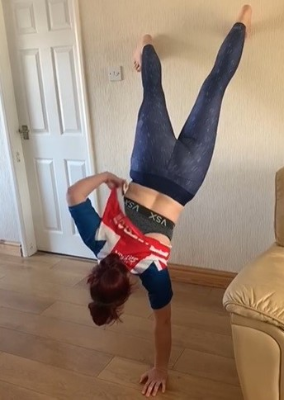 Laura Hutchinson from the UK has accepted the challenge to put on her GB Ultras t-shirt while doing a handstand. Look out for a replay in Georgia where she will be on the volunteer team.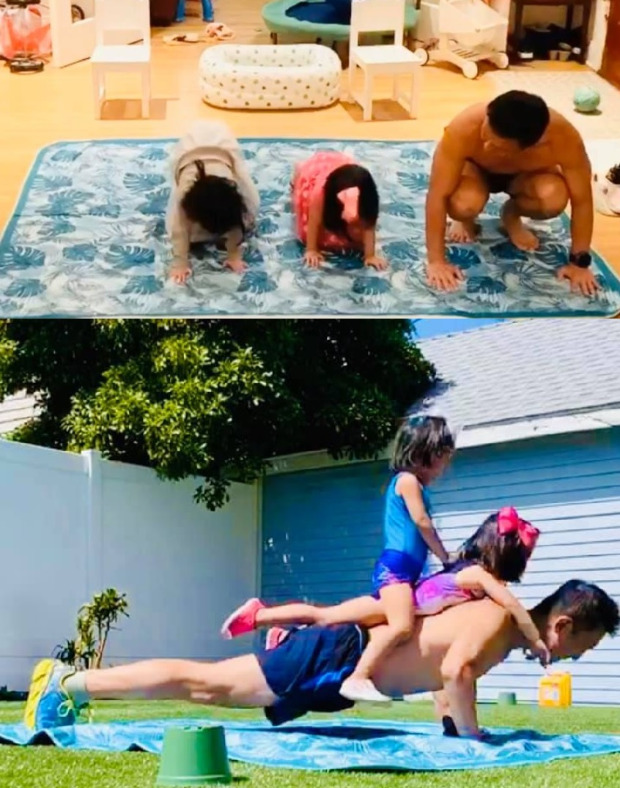 4 Deserts Club member Derek Kwik from Hong Kong has found the perfect way to combine time with his family and training as he prepares for his 11th RacingThePlanet Ultra at RacingThePlanet: Georgia.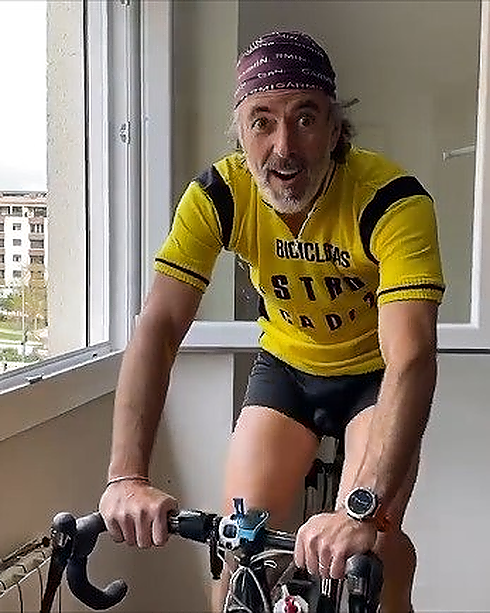 Course Directors also have to maintain their fitness level. 4 Deserts Club member Carlos Garcia Prieto from Spain has taken to his bike during their lock down. He has also been cooking a lot of ribs.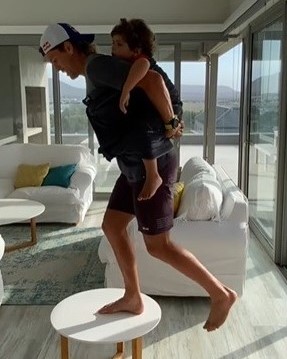 Elite runners are no different during lock down. 4 Deserts Champion Ryan Sandes is doing "table step-ups" with human weights in South Africa.
RACINGTHEPLANET GIVING BACK
While the main goal is to continue social distancing following the guidance of our respective countries to prevent the spread of COVID-19, our team has been trying to help those in need around the world. In the last few weeks, we have:
Sourced and sent 11,000 N95 and other masks to friends at hospitals in need.

Worked with RacingThePlanet Photographer Thiago Diz to help the less fortunate communities in Brazil to sew masks that will be both a source of income and a new skill while helping to prevent the spread of germs.

Sourced reusable cloth masks being made by a social enterprise in Hong Kong to give to communities in need.

​
If you know how we can help, please reach out to us.
Keep smiling. We'll see you soon in the Great Outdoors.