Race Coverage

The Last Desert Blogs 2018
View All Posts 2018 From : David Grosse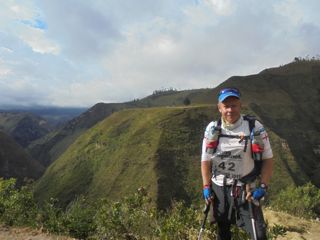 Terra Firma
03 December 2018 02:37 am (GMT-03:00) Buenos Aires, Georgetown
It's now Sunday evening - and after 2 days sailing across a stormy Drake passage we are close to the Beagle Channel. Last night the winds were over 50 knots, at one point we had a 36 degree lean on, and conditions were 10 out 12. All of which meant it was a lively supper and bar last night. In bed there was a regular slide into headboard or occasionally semi airborne. Tonight is the official end of race party and awards etc ... hopefully in more benign conditions.
I did have a good joke involving a penguin and a seal - but it was too rude to repeat.
Monday 3rd morning - back in Ushuaia and on Terra Firma in Terra del Fuego. Lots of goodbyes as we all headed in our different directions. Many thanks to everyone - the MV Plancius team, the RTP crew and all the competitors and passengers. And especial thanks to Martin for putting up with me as a cabin buddy for the last 10 days. 
Over and out.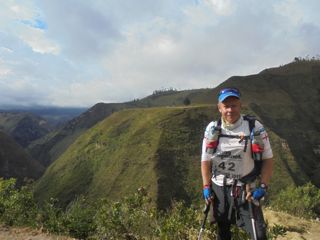 The Last Dessert
03 December 2018 01:36 am (GMT-03:00) Brasilia
Chocolate Mousse – in case you are interested.
Given we are now in the Drake having a very big shake – it feels like it could be (the last one).
Now is Saturday and we are on the way back
Friday 1st Dec was the short ceremonial finish – on an island full of Gentoo Penguins .
They were brown –not because their wrappers had come off and they had melted in the sunshine – but because they were sitting on mounds of their own poop – dirty pingu.
As soon as we  got back on the boat – the anchor was weighed and we started the long dash back to South America.
Been very woozy this last 2 days because:
1..I'm knackered
2..sea sickness patch is on
3..too many beers from the night before.
Not sure I can write much more –as the ship is rolling too much.
Love to all.
D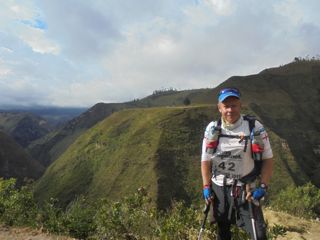 Damoy Point
01 December 2018 03:37 am (GMT-03:00) Brasilia
Awoke at 4.30 am – and opened the porthole cover to (oh joy oh rapture) fog and wind. As such early start deferred.
They were threatening another long day in the snow – and an extra chance to rest received gratefully.
It seems odd to expend so much time, energy and money to get here and then to celebrate the likely deferral of the very thing you came here to do.
After a day in the snow , vigorous exercise , in the summer, in modern gear – with a bed, food and hot shower – it only hightens my admiration for the early explorers. As Apsley Gerrard said – "polar exploration is at once the clearest and most isolated way of having a bad time  which has yet been devised"
By 11.30 – we were back on it – suited, booted and loaded onto the zodiacs to the headland. We spent the next 7.5 hours round a 2.4km course. Initially wet snow and poor vision, Hands freezing if you needed to remove a glove, goggles misted.
However, gradually the weather cleared, at the same time the mind disengaged. I went through a series of desert island disc podcasts – ironic for the location.
At 7pm a final "run" for the finish line – and in all probability the main race was done, not only for the last desert – but also for 9 years worth and 2000km of these races (maybe).
On hearing about derby, Brexit and grey skies – perhaps I should extend my stay – only kidding.
Looking forwards to end official end of the race – and 2 more days of the drake passage – which promises to be rough this time.
Bags to the ready.
D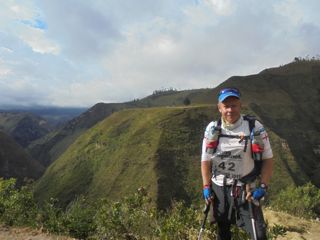 Noot Noot
29 November 2018 03:27 am (GMT-03:00) Brasilia
Weds 28th - Recall the image  of the never ending spiral staircase that loops in on itself and always goes up. Now locate it on a snowy islet on Antarctica and put 50 runners on it for 10 hours. That was todays stage.
If there were 50 other people anywhere else in the world doing anything more fundamentally stupid then I would be surprised.
The Antarctic peninsula is the Canary in the global warming coal mine. – and today felt like it. It was warm enough to run without coat or gloves, under blue skies in blinding white.
There was the occasional crack of a distant avalanche or iceberg calving across a millpond bay.
Meantime I spent most of the time looking a few feet in front of me into the snow  - up and down , up and down on a 1.4km loop. In the middle of the afternoon the light turned flat – and there was no definition in the snow – each footfall was into a blank space.
Completed at 7.45pm – and at supper we were informed that the next day would commence at a 5am breakfast and then onshore for another long day. [email protected]
William- maybe it was delirium – but in the late afternoon I swear  saw a penguin dabbing?
James – thanks for the news from London – keep fighting the elements
Sam- thanks for the news on Antarcticas first attempted murder- I can well understand that as a provocation
Dx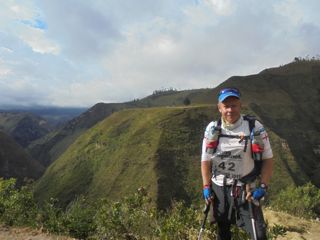 Gentoo-man
27 November 2018 03:56 am (GMT-03:00) Brasilia
We sailed South overnight down the Gerlache Straight to the West of the Antarctic Peninsula.
The location for todays run couldn't have been more archetypal Antarctica beautiful. A calm inlet with icebergs drifting by , blue sky, a humpback whale, a colony of Gentoo penguins – some of which were body surfing down the hill (penguins have right of way).
Given the course was only a 2km loop – in a switchback up to the top of a snowy hill – it was surprisingly enjoyable. By the time we got to the start location it ended up being only a half day – I think I covered 8 loops. Resisted the post race challenge of a polar plunge in the sea this evening – that would be stupid
still havnt put in any shaggy penguin stories. Something about the snow and unrelenting brightness  leaves my mind blank.
Tomorrow – I am guessing cold, snow, penguins and lots of KM.
Cheerio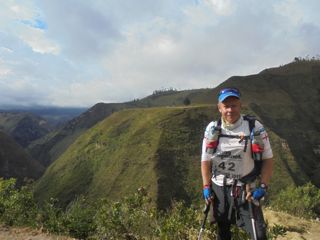 Frozen Pigeon
26 November 2018 05:29 am (GMT-03:00) Buenos Aires, Georgetown
Nov 26th 2018 – the final date in a sequence- January 1966, October 1994, August 1996, April 1998, January 1999, July 2015. Now November 2018.
Today we landed on King George island by zodiac and were up and running by 7am. We repeated a 14km loop as many times as we could in the time available. I havn't broken any records – but at least I can claim a marathon in Antarctica.
As the day wore on the snow turned to slush – and the going got increasingly heavy. I didn't plug in my ipod at any time during the day- so it was whiteout outside and whiteout in my head. 10 hours of watching my feet squelching.
Our route took us past a series of international bases – including Chile, Russia, Uruguay,  Korea and China. In 1988 the China base freed hundreds of domestic pigeons as part of a peace ritual – nearly all of them froze to death the same day.
Good news-we are sailing tonight to a new location –and hence we will not start until PM – Looking forward to a lie in.
William – a Rams victory? You can communicate with me.!
Love &
Toodlepip
D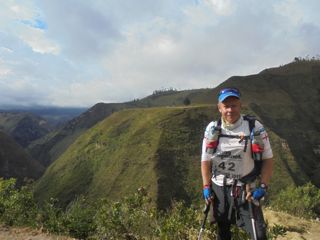 Sunday 25th
25 November 2018 02:23 am (GMT-03:00) Buenos Aires, Georgetown
Sunday 25th – found it hard to sleep last night as the ship lurched. Anything not secured slid around the cabin.
The movement that pushed me to the bottom of the bed into my feet was fine. The reverse slide back up into the headboard – less so.
We saw our first pod of fin whales before breakfast – or to be more precise we saw their water spouts venting.
Various drills continued through the day – how to get on board a zodiac, the seamans grip, how to recognize a humpback whale, need to vacuum all kit –so as not too bring in an alien species.
And at 5pm the first couple of chunks of ice slid by – mini bergs – so we must be getting close.
Keen to get going now –so that I don't become fully institutionalized. 
I am holding back all the penguin and seal stories for another day.
Toodlepip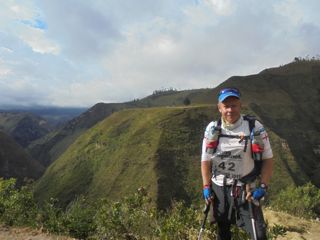 Antarctica
24 November 2018 08:08 am (GMT+08:00) Beijing, Chongqing, Hong Kong, Urumqi
We sailed on MV Plancius on Friday evening –passing through the Beagle passage and hitting the open sea at midnight.
At that point the roll started. The golden rule is one hand for the ship and one for yourself. Not easy when you are trying to take a scalding shower with shampoo in one hand.
A series of sickbags have been placed around the boat – tucked behind bannisters, handrails and in various nooks – a set on early Christmas decorations – hopefully removed once full.
It is now Saturday PM – and the seas are roiling and grey blue – and not another thing in sight in any direction – apart from the odd albatross and petrel.
My breakfast and lunch have remained in place – the sickness patch behind the ear doing the trick.
The boat at the moment has the feel of a cross between a cruise liner and a remand school. A remote voice over the tannoy inviting us to "an 11 am on Penguins on deck 5";  "a 3pm lecture on Ice" – best keep us all busy so we don't get up to any mischief.
Another full day at sea tomorrow.
Love to S&W.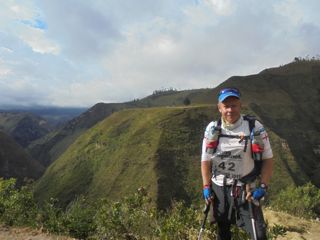 Drake Shake
23 November 2018 11:15 am (GMT-03:00) Buenos Aires, Georgetown
Woke early this morning and from my hotel's perch overlooking the Beagle Channel watched rain clouds drifting through. A couple of boats were gliding towards Ushuaia pier - one of them presumably the MV Plancius, on which we will live for the next 9 days. 
I am reading Lansing's book Endurance- on the Shackleton Expedition.  As luck would have it I have just reached the point where they are escaping from Elephant Island to South Georgia on the James Caird.
"This then was the Drake Passage, the most dreaded bit of ocean on the globe - and rightly so. Here nature has been given a proving ground on which to demonstrate what she can do if left alone. The results are impressive" 
At the southerly latitudes of the Drake the oceans are uninterrupted by any land - so it swizzes around non stop building waves called Cape Horn rollers or greybeards. I hope the scopolamine patches for sickness work. 
I'm off to town soon to meet the RTP team and embark. Not sure when the next blog will be.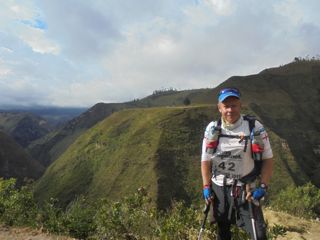 Alejandro Alejandro
22 November 2018 08:19 am (GMT-03:00) Buenos Aires, Georgetown
"Alejandro, Alejandro
Ale-ale-jandro
Ale-ale-jandro"
As Lady Gaga once said. 
Alejandro rolled up in his taxi this morning to take me to the domestic airport. He looked like he had consumed a lot of ale had Ale-jandro. Not only was his body splitting free from his untucked shirt, but it was also straining the welded seams of the smallest taxi in Buenos Aires, which had a distinct list to starboard on the driver side.
We made stately progress through the early rush hour traffic, down classical purple jacanda avenues and on past jerry built breeze block slums. 
With me and my luggage packed into the opposite site from Alejandro, we acted as a counterweight on the sharper corners - as a motorcycle side car rider hanging out on a motor circuit bend. 
The descent into Ushuaia is one of the more entertaining- dipping below the mountain line, a sharp bank, and landing on a strip sticking out in the Beagle Channel. It's the first time I have heard the round of applause for a successful landing for 20 years. 
Now relaxed after a swim in an indoor-outdoor pool - the chill wind whipping in a reminder we are now 3000 km South of Buenos Aires.
Ushuaia is the Southernmost City in the world (Puerto William in Chile does not count - as 2000 people is barely a village) 
Time to find some Argentinian meat. I may as well consume as much as I can before the start of the sea crossing - and hopefully it won't all come back up.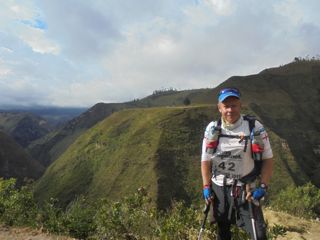 Taxi to the moon
21 November 2018 03:17 am (GMT-03:00) Buenos Aires, Georgetown
The taxi driver taking me to Heathrow asked me where I was going. "Buenos Aires". "Anywhere else?" "Further South". I didn't tell him Antarctica, it seemed - too improbable. And too likely to start an interrogation. 
Jon Krakauer said "Antarctica has this mythic weight. It resides in the collective unconscious of so many people, and it makes this huge impact, just like outer space. It's like going to the moon". 
So I didn't tell him about the moon. The explanation would be implausible, and driving around the M25 on a wet November evening I didn't believe it myself. 
20 hours later I'm in a hotel in Buenos Aires and it doesn't seem any more likely in the heat of early summer.
The only clues are an inordinate amount of luggage sitting in the room. I'm used to packing light and shaving off excess grammes for the backpack I'll carry all week. Expedition parkas, spikes, goggles and mittens don't lend themselves to such economy. 
But the original backpack has survived. 9 years and 2000 km later it's slouched in the corner. Frayed, musty and ingrained with desert dust.
Last week I did tell the sports shop assistant where I was going though.  I set down a pile of energy sweets, gels and powders. "Blimey- where are you going? Antarctica?" "Yep".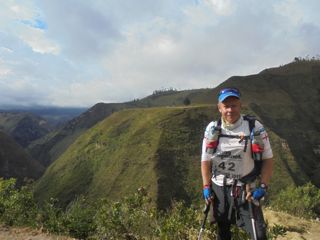 47 days to go
07 October 2018 03:40 am (GMT+08:00) Beijing, Chongqing, Hong Kong, Urumqi
Is training hard and then tapering the same as not training hard and not tapering?
I hope so.