Blogs for RacingThePlanet: Lapland 2022
There are many thousands of blog entries from more than sixty races since 2003. If your search criteria is very wide then it may take a little bit of time for the search to take place and the results to show.
Saturday was an absolutely perfect Alaska spring day. Blue sky with only a few small wispy clouds. I chose to take my pack (and my new socks!) for a h ...
Hallo liebe Freunde, Soviel was wir als selbstverständlich halten, scheint auseinanderzubrechen. Eine junge Generation hat Angst, vor dem was da ...
I will be brief today. It is an open door or maybe smaller, a window. I am looking out and saying hello to the infinite. I have never blogged, I ha ...
Talk about feeling the range of emotions after hitting the submit button on my registration for the race. From pure excitement to the adventure ...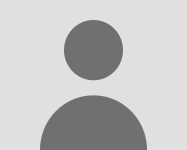 As I look at the calendar I realize I have "a long ways to go" until the race, as I have started my training and am limping around everywhere now I re ...
RacingThePlanet: Lapland 2022 Bloggers
Viewing
Users Per Page