Race Coverage
Race Coverage

RacingThePlanet Ultramarathon Blogs 2019
View All Posts 2019 From : Deyl Kearin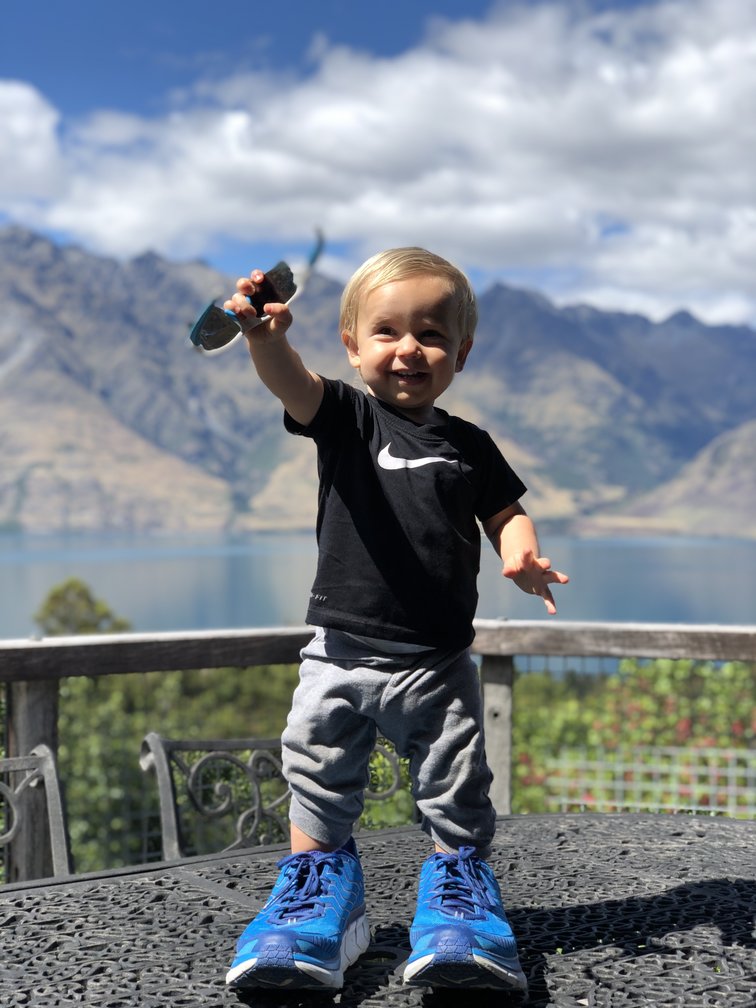 Kua Oti Te (It is Finished)
09 March 2019 08:03 am (GMT+08:00) Beijing, Chongqing, Hong Kong, Urumqi
I'm writing from the comfort of a clean house, with a clean shave and a loooooooong hot shower with a keyboard that actually works. ahhhhhhhhhhh

When I did the Sahara race in 2012, the final day was a couple kilometer untimed jog around the Giza pyramids and then the photo finish. In my head, today's final day was going to be a similar "fun run". With swollen calves and a hobble in my step after the long march, I was thinking I could only handle a short flat loop.

Well, the challenges didn't stop after the long march! Today's final run was a 15 kilometer RACE complete with mud crossing, mountain climbs and a harrowing hands and knees slide down a long steep mountainside. I put on my game face and tried to get my blood flowing. I was starting in 7th place, but I could have easily dropped into double digits if i took it slow. Competitors were just minutes behind me in overall time. Maybe it was pride, but I definitely wasn't going to go limp after 5 days and 235 kilometers.

Everyone was running twice as fast as normal since they knew it was a short day and the finish line (and real food) lay ahead. I blasted out of the gates and was huffing and puffing and dripping sweat within minutes. My calf hurt, and as we came up the steep mountain climb it was pretty searing, and I had to adjust my stride. 

After a few k's of climbing, it felt like someone jabbed a dagger under my left knee. It was painful, but I could adjust my hobble and keep moving. I hoped the downhill would allow me some speed. It didn't.

The downhill was more of a hill slide than anything else, and both sections took me about 10 minutes to complete. It has been a long time since I cried in pain, but today I did. The pain under my knee was excruciating, and I was waiting to tumble down the hill as both my legs felt unstable. 

Competitors piled up behind me, and a few passed when we got to the base. With only 5k to go, I dug deep through the pain, knowing it would soon be over. I kept a strong pace and shook off some of the pain and a few runners, trying to hold my place. I was beyond relieved and emotional to see the finish line. They took my timing chip about 200m before the finish line, so I could jog it in and enjoy the moment. 

Oh, enjoy the moment I did. Summer and Vienna saw me from a ways away and sprinted into my arms. Tears rolled down all of our faces as Paige handed me River and me and the kids crossed the finish line together. It was a spectacular setup where a river delta fed into picturesque Lake Wanaka, with a cathedral of the mountains we climbed as a surround.

After lots of kisses with Paige and the kids, I beelined for the food table. HEAVEN. I literally at 3 sausage sandwiches, a big scone, chocolate, a bacon sandwich, dozens and dozens of sautéed potato wedges dipped in sour cream, two cokes and three beers. In like 20 minutes. I kid you not. Back in Queenstown I had Paige stop so I could get two scoops of ice cream on a chocolate dipped waffle cone, two pieces of pizza and a blue cheese sirloin hot pie. That was just a warmup for tonight's banquet.

The banquet was inspiring to see all these people with medals around their necks from different countries, ages 18 - 72, different challenges and impairments NOT holding them back. I was proud and humbled to be among this group.

I was surprised to receive the award for 1st place in my age group of 30 - 39. They still haven't posted the final results, but I'm pretty sure I finished top ten. As I begin to reflect, the placing matters little compared to the knowledge that I could not have pushed myself more this last week. I left it all out on the course, and I'm really proud of that. The more I emptied myself, the more God showed up. Every time. Some words from 2 Corinthians came to life for me once again "My grace is sufficient for you, for my power is made perfect in weakness."
I'm going to be processing this for a while. As of right now, we've raised over $32,000 USD to help fight extreme poverty.
Right now, I'm incredibly grateful for this unique opportunity, for my wife and family and friends and YOU who supported me, gave me the encouragement and words and donations which all fueled me.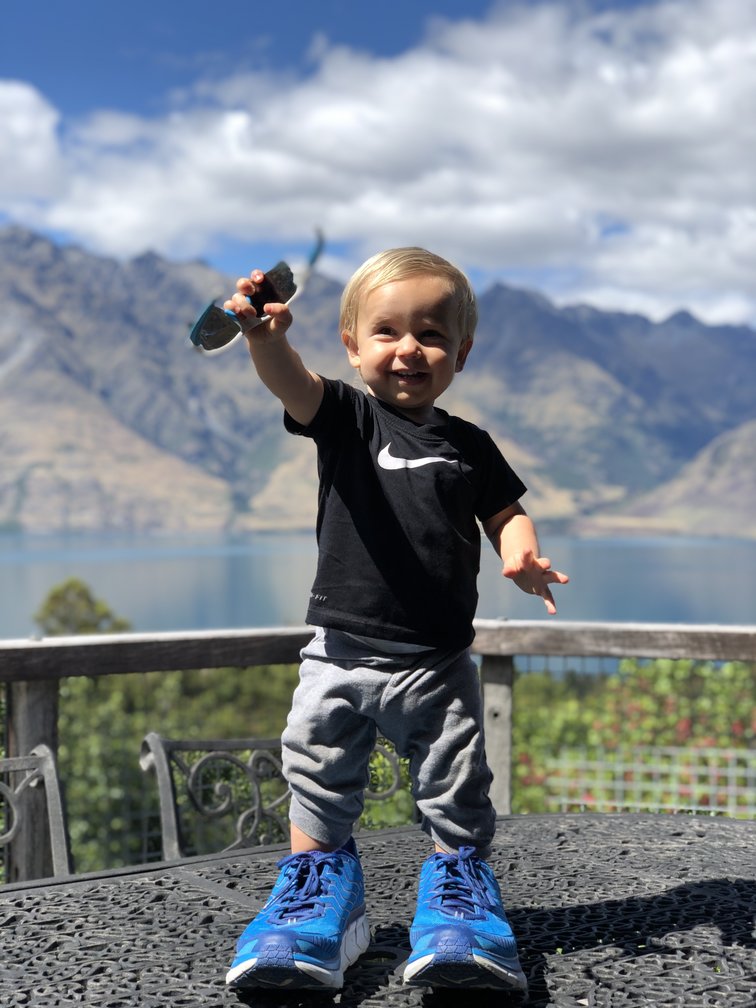 Stage 5
08 March 2019 07:20 am (GMT+08:00) Beijing, Chongqing, Hong Kong, Urumqi
There's a quote that goes something like this: That which gives off light must endure burning.
if there's any outward light that comes from my going on this journey, yesterday i definitely endured the burning! or freezing to be  more accurate. the first 4 days largely played to my strengths and let me push it. yesterdays long march exposed my weaknesses!
the day started with a beautiful sunshine and my body was sore but in pretty decent shape. i dedicated the days effort to my mom, whose birthday is march 7! i started in the top group and plugged along, gazing at the beauty and taking note of the rain showers in the distance. i put on my rain shell as i left CP 2 and started a very steep climb. my right calf throbbed with pain, so i adjusted my climb stride and grinded up a 2400' ascent. the pain of my calf, overall fatigue and the fact that i was already soaked to the bone with rain made it slow going as i gave up several places to competitors.
as we crested, i started shifting around looking for that beast mode gear. i briefly found it and flew past 5 competitors into 4th place which i held for several miles. i came to CP 3 feeling decent, but getting colder and achier. my irish friend james and i spent a beautiful but tiresome hour in a river valley complete with at least half a dozen river crossings up to waist deep. the water was cold and gravel filled up our shoes. we had a few "lets remember this moment" moments.
the rain gained intensity through the day. as i got colder, my aches and pains increased exponentially. i lost some speed and dropped into 6th or 7th place after CP 5, well over halfway done with the race. i decided not to stop at the overnight rest spot. i made a hot meal and threw it in the top of my bag for later. i hoped not to find chicken tikka dripping all down into my bag later. i remained in good spirits, dreaming of hot food and a dry sleeping bag.
at around 30 miles, an official car zoomed up to me and said STOP WAIT HERE!! YOURE OFF COURSE. i waited in the cold rain for instruction. their radio crackled, then they told me to proceed. after about 200 meters, they honked and told me to come back. i waited. 3 competitors came up from behind. they instructed us down to the river. wrong way. up the steep mountain. wrong way. sorry. wait more. cold rain. deep shivering. this turned into about a 20+ min delay. once we started on the right path, i was frozen to the bone.  i pulled on my emergency rain poncho, hoping to hold a little more heat in.
i started up the 1800' climb in tons of pain, hobbling from my calf. it was difficult to get going again after the stop. it was a grind of a climb, but i was able to pick up a little speed on the downhill to CP 6. when i arrived there i had dropped to around 11th place. they stopped me at this checkpoint and told me to wait. the next river crossing was too high because of the downpour. they held me there, shivering for about 15 minutes. then they turned me around, and sent me back up and over the mountain again! AGH
it took every bit of strength to keep grinding at this point. it was hard to formulate prayers, so it was more like HELP HELP HELP! on the descent, i slipped in the mud and went down HARD, flat on my back. everything exploded in pain, which lit me up with anger and adrenaline. i started running like a madman and ignored the screams of pain, even as i slipped two more times.
i had to go off trail to locate the race directors car, which i saw on a distant road. she directed me to the new CP 7, through a pasture and a muddy river. i was on planet hurt at this point, grinding as the darkness came over the course. i didn't have the energy to pull out my headlamp, so i ran in the dark hoping i wouldn't miss the turnoff for the finish line/final camp.
they didnt even see me come across the finish line in the darkness and wild wind/rain. they gave me my drop bag, and i could barely think straight because of my deep exhaustion and coldness. i eventually found my way into warm clothes and fell deep asleep.
i couldn't even begin to process yesterday and the race until this afternoon as i sat by myself by a river near camp. it is still so much to process.
i don't think it would have been right if yesterday were another beautiful warm day and i got to push myself into the top placing (i still don't have race results... there were so many course changes they have no idea how to allocate times yet). i was reminded this thing isnt about my results compared to other people. this whole thing is about running the race God has set out before me... my own race... my own weaknesses... my own battles... my own growth. i definitely grow more when stretched. i had to endure a lot of stretching yesterday to see this thing to completion. in this pain and struggle i got something way more valuable than a race result. i'll draw on this for a long time no doubt.
i don't think it would all be right if i raised money for people living in constant struggle without enduring a smidge of struggle, hunger and discomfort myself. it seems a bit more authentic this way.
i'm incredibly grateful for this opportunity to race for my friends in uganda. i also found out today that we hit the 30k mark! i can't tell you how happy this makes me. it puts things into perspective for sure. reminding me of the bigger story at play here.
my calves/ankles are swollen, my stomach is empty, my fingers are even tired from typing this. but my heart is full and tears of gratitude stream down my face. thank you all for being part of this journey with me.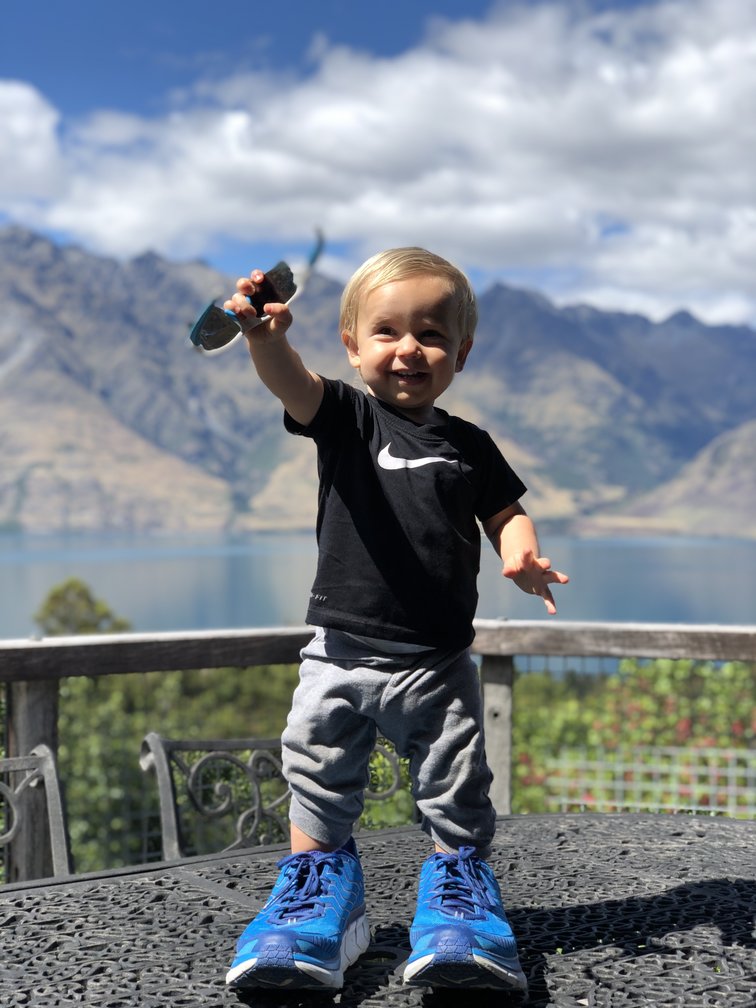 Stage 4
06 March 2019 08:39 am (GMT+08:00) Beijing, Chongqing, Hong Kong, Urumqi
Some of you have been praying a verse I've never heard before. Habakkuk 3:19 says "I take heart and gain strength. I run like a deer. I feel like I'm king of the mountain." Today that verse came to life for me!
I started the day with my usual routine. After the gun blast, I usually spend the first 5 minutes doing "flight check" and seeing where I packed my snacks, electrolytes, my headphones, adjusting straps, etc. Adrenaline from the start and all the cheering carrys me for about 5 min, then I spend alittle while checking in with my body. Toes, feet, ankles and knees, hams, quads all the way up. Overall ifelt pretty good today. After that, I start settling in to my run, I'm warm and starting to become present. Then I usually spend the next hour or two chatting with God, drinking in the scenery, praying for friends and family and letting Him speak to me about the day. then I usually shift into grind mode and get some mileage behind me.
We immediately crossed a river out of the start and spent the next few hours climbing an incredibly steep and incredibly beautiful mountain with soggy shoes. My grind mode was as fast as I could go, but it was pretty slow and I was hanging around 10-11th place. We summited Roy's Peak (google it, amazing) and enjoyed 360 views of mountains and lakes. The track was only a few feet wide and a fall to either side would give you a quick ride down several thousand feet. It was super dramatic and I managed some photos.
At CP 2, we started heading down. That's when I came alive. I felt like I had a new body. I shifted from grind mode and found a new gear: beast mode. I flew down the 5 mile descent like a deer… past competitors and cheering tourists. I was hooting and hollering and sometimes even had my arms out for extra lift. I was in 5th place at the bottom of the mountain, filled up with water, and wondered how I would manage on the remaining 7.5 miles of undulating hills in the windless heat.
I quickly ran out of water, but I also quickly overtook 2 runners and slipped into 3rd. I knew I had a long way still, but nothing hurt and I started running up the hills thinking third place runners don't walk up hills. My heart was pounding and my legs were pulsing with lactic acid, but all I could think about was blowing across the finish line. I ended up putting 10 minutes between me and 4th place and finished the stage with my best result ever. The only other time I got third place in anything, there were only 3 people in my age group!
I had tremendous moments of gratitude and God's presence today. thanks for all your prayers, I literally feel them every step of the way. I'm trying to fuel up and recover well for the 50 mile stage tomorrow. We'll see how my race strategy pans out as the Long March is no doubt a beast of a run.
I'm not getting emails unfortunately, but your blog comments have me laughing and crying! Thank you for the support. I heard we're over 26k! lets get some beast mode giving happening in the next 24 hours and get to 50k! will anyone offer to double their donation if I end up top 5!? It will help me on my massive push tomorrow! Love you all!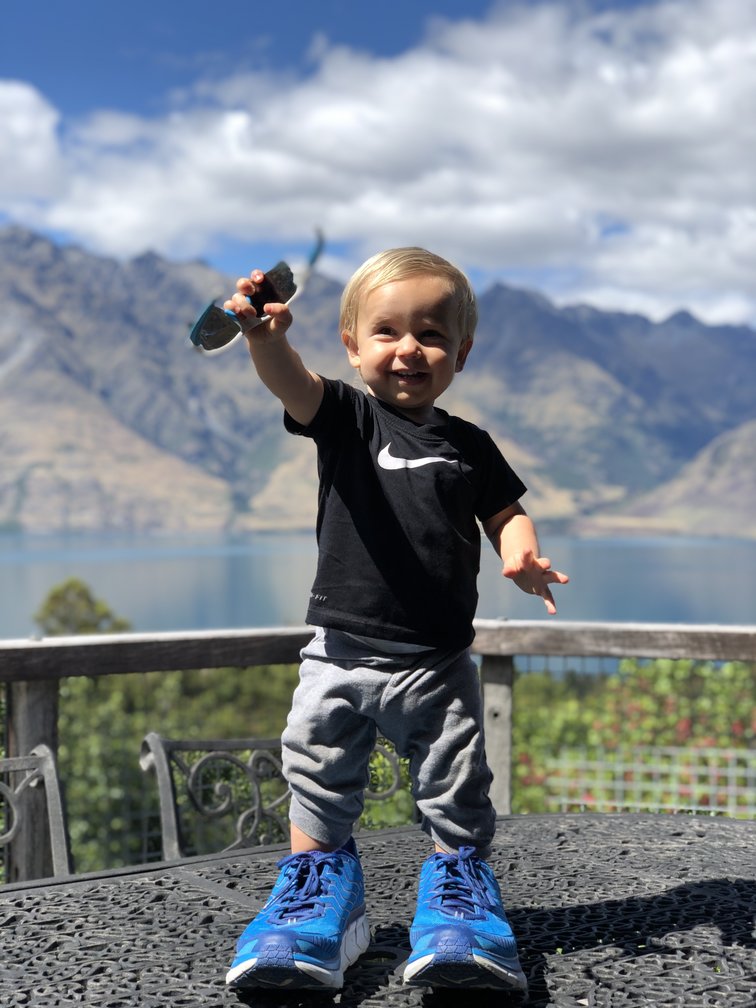 Stage 3
05 March 2019 11:21 am (GMT+08:00) Beijing, Chongqing, Hong Kong, Urumqi
today was blessed! over 30 people had dropped out by this morning (after stage 2), which is way higher than their usual attrition rate by the end of the race. a lot of experienced RTP racers were saying it was the hardest "normal" day theyve ever done.  because of this, the race director decided to drop a few miles off today's course.
i spent a few hours working knots out of my muscles last night, which seemed to help quite a bit. camp was freezing, and the night was cold and clammy in the tent. nothing was throbbing as i lay in my sleeping bag, but if i moved any muscle i winced in pain from soreness. i woke up stiff as a board, but breakfast and my starbucks via got me moving a little. by the time the gun fired, i was in a great headspace and feeling warm and ready to go.
the day started beautiful and uphill, but it quickly turned nasty. we found ourselves in a small storm as we summited Mt. Pisa. It was freezing sideways wind blowing easily 30-40 miles per hour. it was difficult to make headway over the rugged terrain. an irish buddy said it felt just like home. my fingers quickly went numb, but i didn't stop to take out any other layers as I thought we would be through it any minute and I didn't want the contents of my bag blown across the south island of new zealand. it took an hour to get through!
i was moving a little slower and found myself in 11th place. Based on my struggle going downhill yesterday, i thought I was going to have a slow stage as the 2nd half of the day's course plummeted downhill into a valley. once i got to the downhill, i was shuffling. but then i realized my quads weren't protesting, i was just mentally telling myself i couldn't run fast.
once i broke that limiting beleif, i started flying. I passed 4 people way out ahead and ended up closing the gap with the 6th runner. It was a total runners high and i felt like I was being carried for almost an hour. i didn't want to take the time to eat or drink for fear of breaking my rhythm. i crossed the finish line 7th in a time of 4:41. I felt strong and healthy crossing the finish line. not depleted at all and not too sore. i felt even more amazing after soaking in a gorgeous river and polluting it with my dirty laundry. No sheep poop this time.
I gotta say, I'm not that competitive and Im usually taking the time to stop and take photos and drink in the views. But being in the top ten has me pushing myself. maybe its good motivation, maybe not. but i love the feeling of leaving it out there every day, instead of conserving for the 50 mile day. i'm just trusting that I can recover and restore before each day. we'll see how it pans out!
i feel so blessed to be supported to do this amazing run and push my body in this amazing country. i'm so blessed by all your comments on these posts. seriously, i read them again and again during my "cybertent' time. Can somone give me a fundraising update? I'm so encouraged to know we're all actually helping people reach their dreams of providing for their family and sending their kids to school in Uganda.
love you all!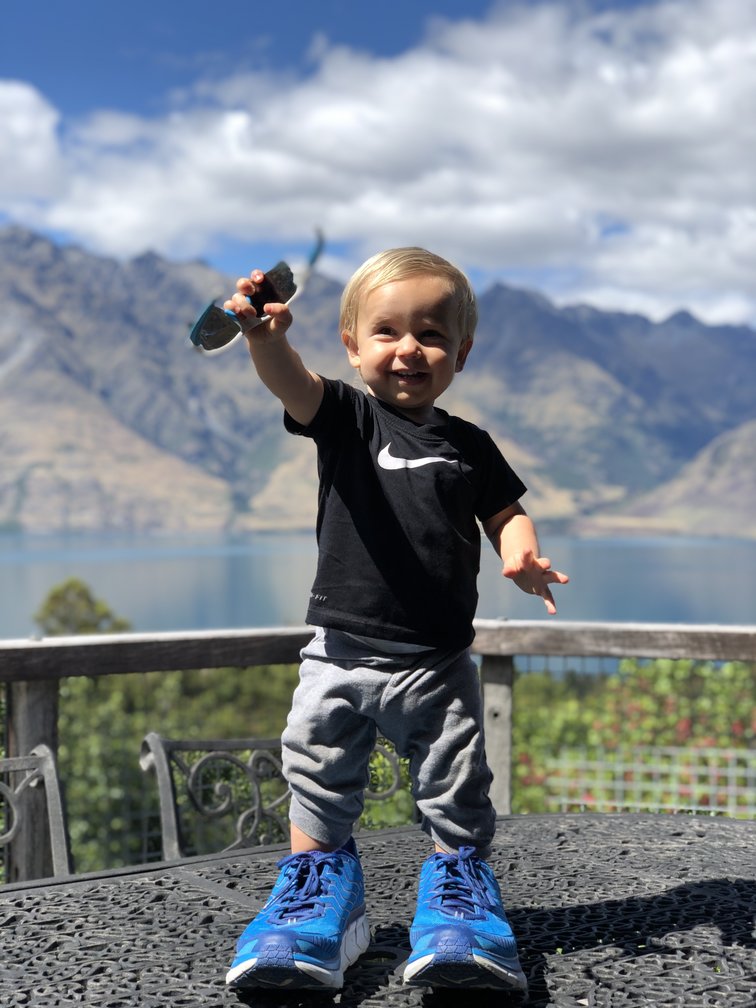 Stage 2
05 March 2019 02:44 am (GMT+08:00) Beijing, Chongqing, Hong Kong, Urumqi
THAT was a rough one! I woke up feeling rested and incredibly sore… like I ran a marathon or something.
Today's stage only had a few opportunities to run. The rest was straight up or straight down (it felt like). Elevation gain was around 8,000. We started in a warm river valley and ended at a ski lodge to give you an idea. We literally climbed Mt. Difficulty! Look it up. The only flat section was waist high bushes and these pinche new Zealand cactuses that were happy to draw blood.
I started strong and powerful. My body felt fresh and I hammered into 3rd place for about an hour. Fatigue and sore EVERYTHING quickly turned things into a sufferfest. I was unable to load my quads so I couldn't run the technical down hills. I crossed the finish line in 6th place with a time of 7:29.
I burned was more energy today and ran out of snacks about half way through the day. I felt like I was on the edge of bonking as I tried to stay hydrated and fed. Two competitors who passed me shared some nutrition which was a lifesaver. I spent much of the run dreaming about a hole in the wall in queenstown called pedros house of lamb. Paige, make a reservation on Sunday and bring the credit card. I'm basically hungry right after I eat! Hope I have enough for the race. (btw, skye my bag was 20 lbs at start). Fortunately im fairly likable and people usually their their leftovers with me J
I had a few moments of elation, but they fizzled faster than yesterday as my lactic acid robbed me of speed. Cardi b got me going, Eminem had me shadow boxing, then U2s Psalm 40 made me weep. It spanned the spectrum!
I was grateful for The Lab and Marcus Elliott, Alex Ash and the crew today. They have helped me get some great endurance and health for this race. Im feeling the benefits guys!
I know I always say this, but I honestly thought several times about the people this money is going to. I have a hard couple days, but they get pushed every day of their lives. Speaking of, can I get a fundraising update? Cassie?
Its freezing up here and my fingers can't type any more. I love you all and vienna I would love to take you to ifly. Summer did you horseback ride? Thanks for your undying support paige. Did you get my email? I love you more than you even know. Happy birthday ken Colby!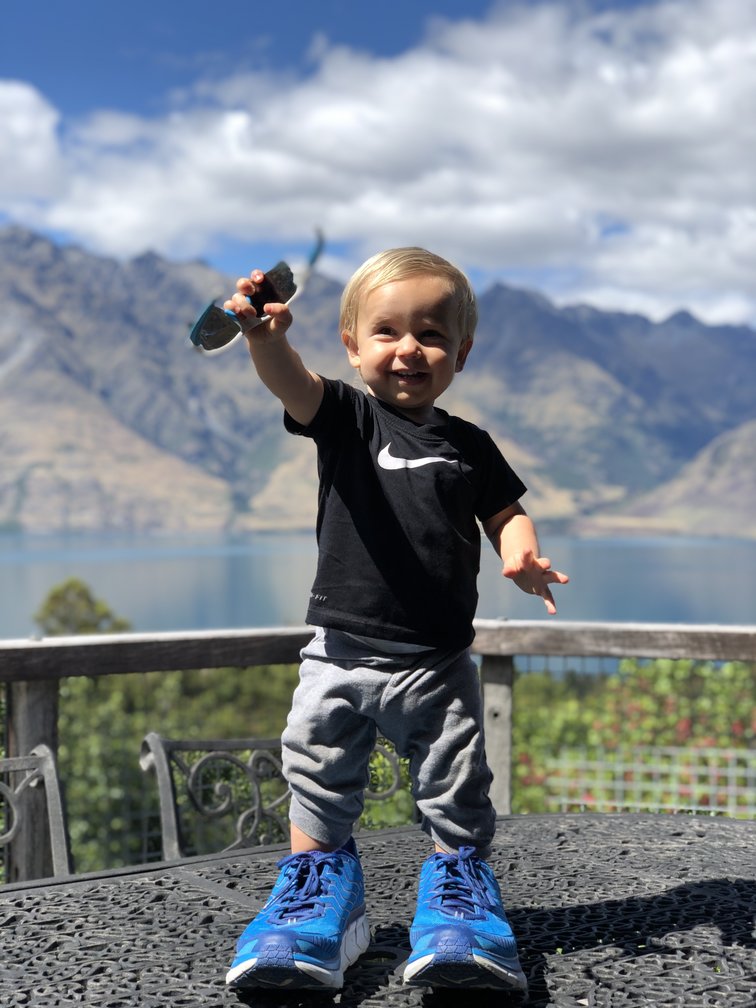 Stage 1
03 March 2019 09:28 am (GMT+08:00) Beijing, Chongqing, Hong Kong, Urumqi
Stage 1 in the bag! I pushed myself today and ended up with the best result ive had in a stagerace. A new buddy from Ireland and I ran the las 5k together and crossed the finish line  in 6th and 7th place out of 170 competitors.   My time was 6 hours and 19 minutes for the 26.6 mile stage. apparently there are another 5 days, so I suppose I should keep some energy in the tank? naaaaaaaa
The hills were super gnarly. Right when I got  a pace, a steep hill would stop me. There were over 7,000 feet of climbs in todays stage, and the downhills were rough on the knees. I had some stretches where I was SUPER fatigued and feeling pain in many places. Nothing serious though and I finished strong. Not a cloud in the sky and intense sun and beautiful views and heaps of sheep. Lots of wonderful time in prayer and gratitude, then a couple solid hours in the hurt locker.
Theres a small stream going through camp. Its frigid and tinged brown (from sheep poo?) but it didn't stop me from chilling my lower body for 20 min and "washing" my clothes and showering. Glorious! Thanks for all the prayers and yes I can read your emails sent through Racing the planet. I cant see normal emails or facebook comments though. I feel blessed to be here! Im mostly thankful to my best friend and amazing wife for her undying support and belief in me!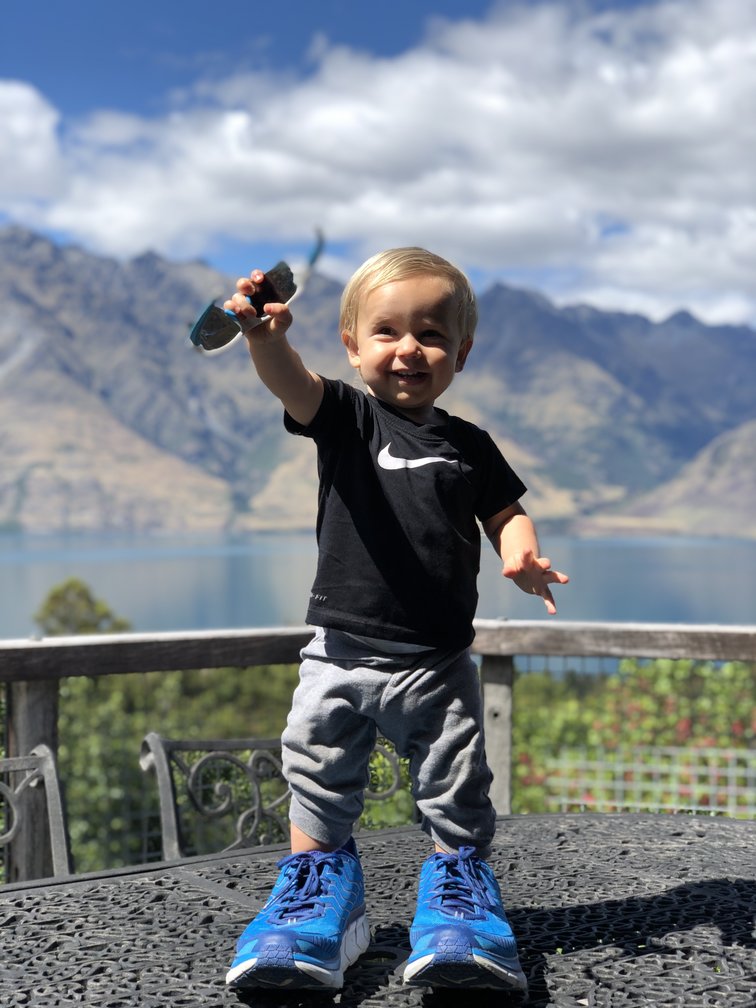 Pre Race
03 March 2019 09:27 am (GMT+08:00) Beijing, Chongqing, Hong Kong, Urumqi
Arrived here to camp 1 and was greeted with 360 degree views of golden rolling hills, lakes and even a glacier way off in the distance. Something tells me were going to be running to that glacier at some point this week. My body feels great and rearing to go. My activity level has been at all time lows the last few weeks, so hopefully that means lots of fuel in the tank.
My spirits are soaring and I feel super blessed to have the opportunity to run this race. I feel privileged to be able to run for families in Uganda that are praying right now for a miracle.
Saying good bye to paige and the kids was hard this morning. The girls helped me with gear check in, river was comic relief and paige helped me sew on patches that I procrastinated on. Im going to miss you guys this week!
Lets do this!!!